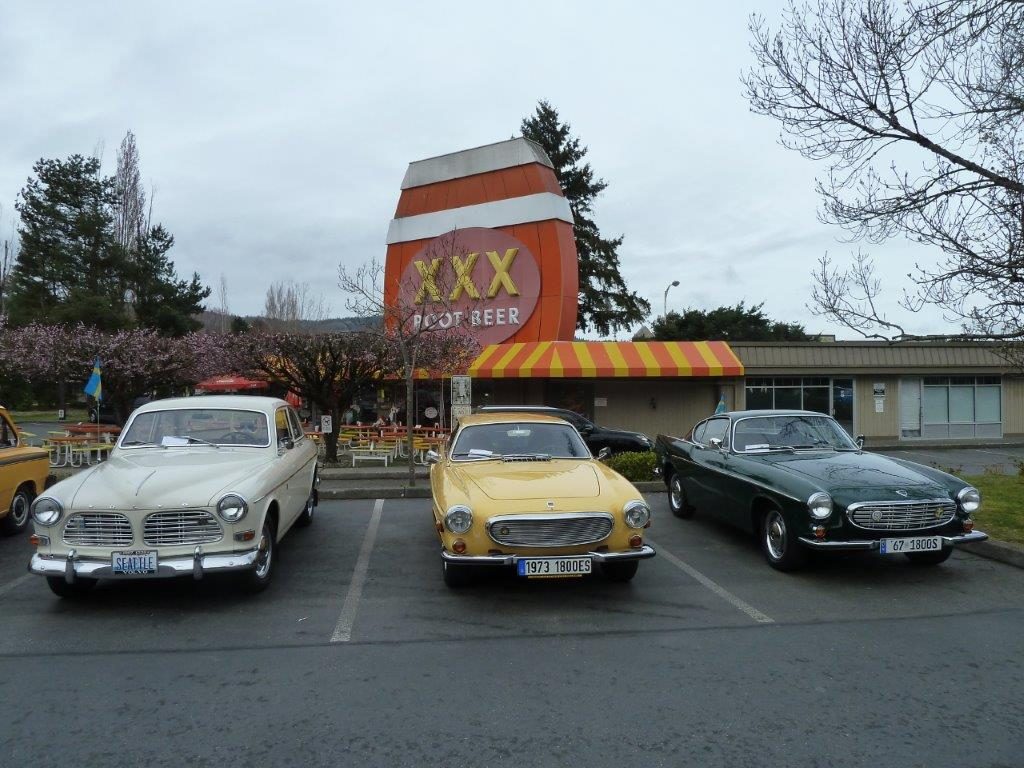 The 13th Annual XXX Root Beer Drive-In Swedish Car Cruise-In for Volvo and Saab Cars, February 10, 2019 – 9 AM to 3 PM, at Issaquah, Washington. This date and event was snowed out for the first time ever, and moved to March 24, 2019 by meet organizer Ingvar Carlson.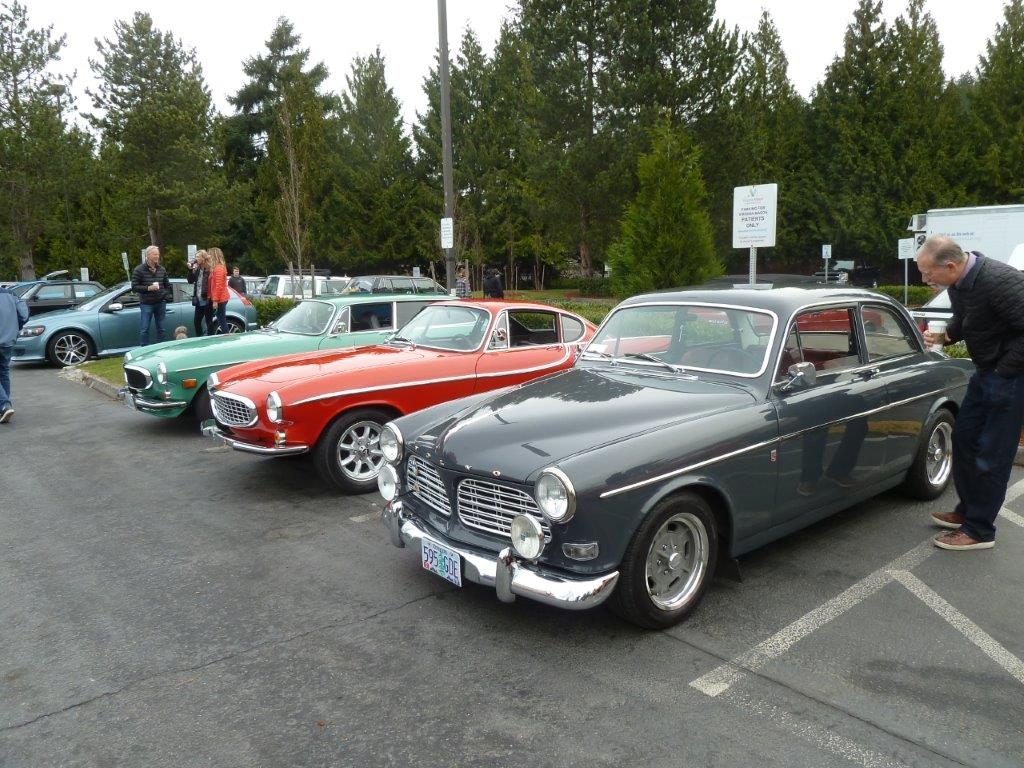 Volvo and Saab owners arrived early on a cold, cloudy, northwest morning for a fun winter day with our old cars. The XXX Root Beer Drive-In restaurant's adjacent parking lot was full with over 95 Volvo and Saab cars by 10:30 AM. I helped out with the parking and what a fun start for another great Swedish car show.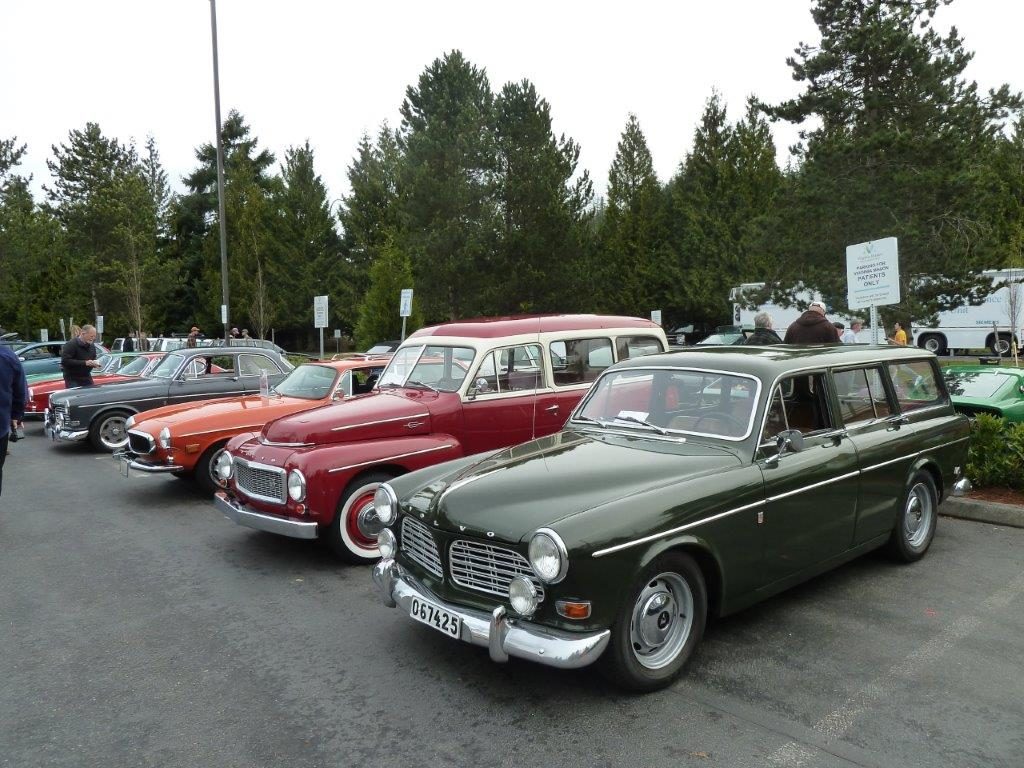 Ingvar Carlson, meet organizer, and PSVSA club helpers Mike Deskins, and Mike Harrell earlier in the morning used caution tape to close off some parking areas for our PSVSA club older pre-1973 classic Volvos and also the NW Saab Owners Club. One of the first cars to arrive in the morning was a brand new 2019 XC-90 and a S60TR6 Volvo to be displayed from the "Volvo Cars of Seattle" dealership, (formally Bob Byers Ravenna Volvo). Our PSVSA club had a good showing of more than 10 Volvos, which were PV444, PV544, 122S and 1800S, 1800ES models, but the majority of the Volvos were mostly the older 240's and newer Volvo model cars.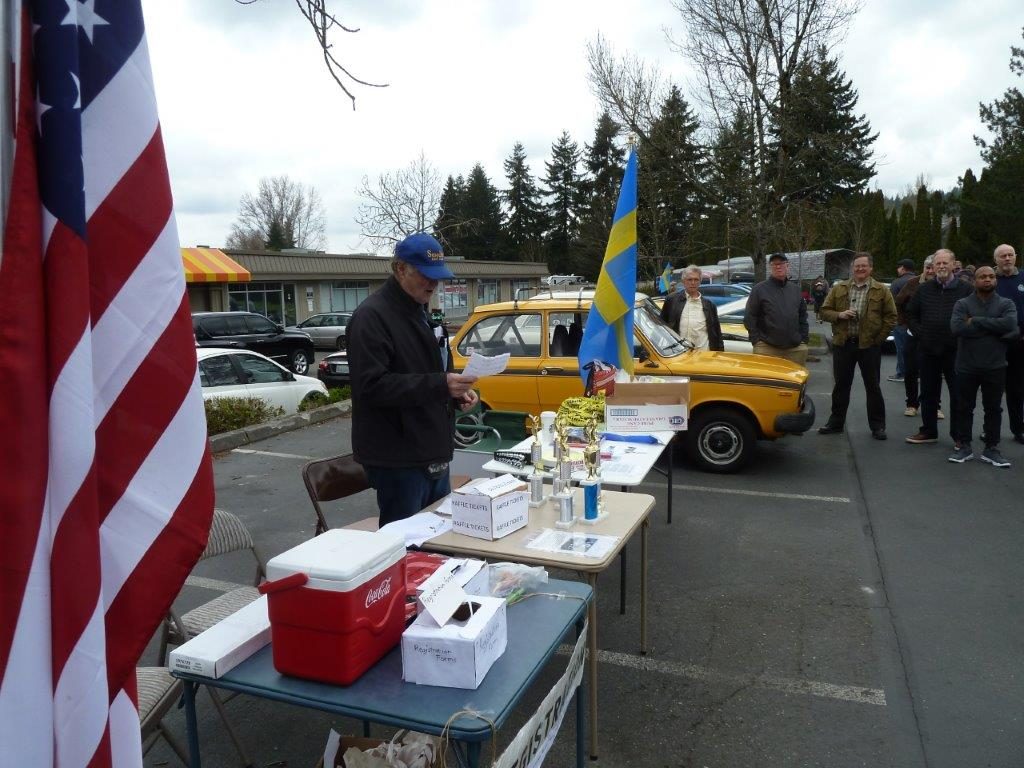 The $10.00 a car admission fee collected by Ingvar went for the many raffle prizes, 8 car trophies, the event parking liability insurance, the porta-potty rental and the XXX Root Beer Drive-In's local non-profit LEO charity. The raffle started at noon with many automotive tools as prizes. Then the many trophy presentations for the best outstanding Volvos and Saabs along with the People's Choice for both Saab and Volvo cars.
It was fun to see so many PSVSA club members, and old Volvo friends again on this cold winter day to discuss our past, current and future Volvo restoration car projects and show off our cars.
Thanks again to Ingvar Carlson for organizing this 13th annual winter event and providing the many raffle prizes and the Swedish Car Cruise-In Volvo and Saab trophies.
See you next year.
Puget Sound VSA Chapter News by PSVSA Chapter Coordinator Gary Ramstad