Our Puget Sound VSA Car Club was invited again to attend this 61th year 2019 Annual Skandia MidSommarfest at Saint Edwards State Park, in Kenmore, WA. This is a Scandinavian traditional style Solstice celebration, complete with folk music, traditional costumes, Scandinavian food from vendors, and flower head wreaths, as well as the raising of the MidSommarfest pole by Seattle's Skandia Folkdance Society and crowd volunteers.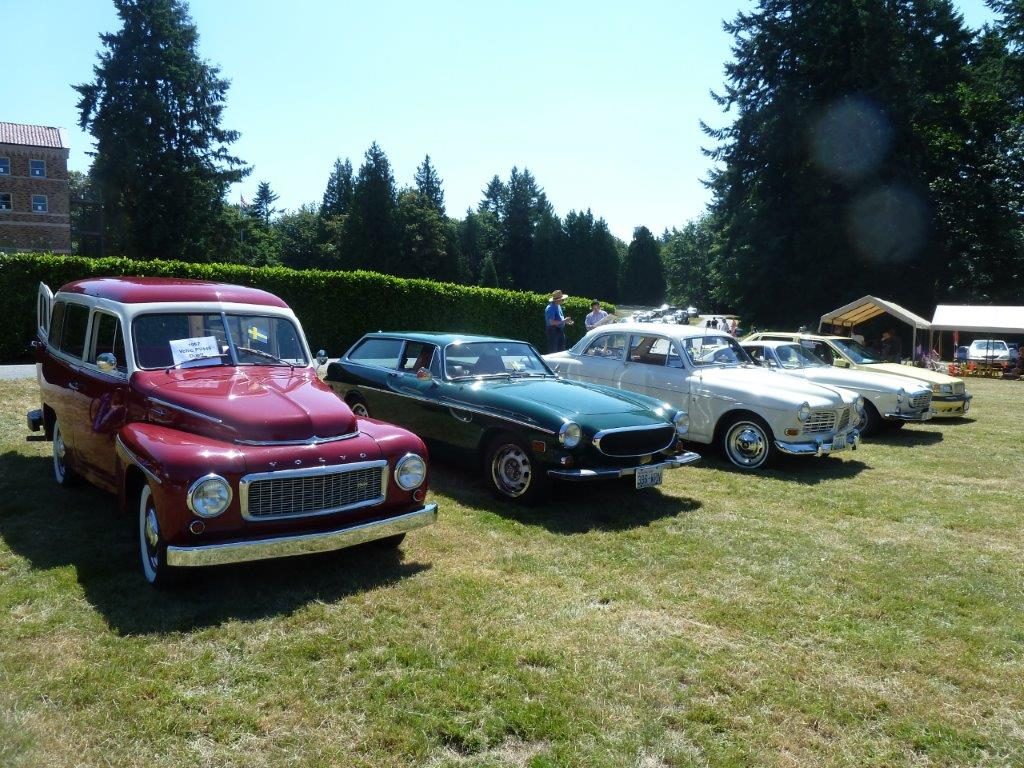 Our PSVSA club had 5 classic Swedish Volvos to display in the morning for a classic Swedish car show on the large Washington State Park front grassy lawn. They were Brandon Benson, green 1973 1800ES, Davis Smith, white 1967 1800S, Gary Ramstad, white 1967 122S and Gabrielle Morris, red and white 1957 PV445 Volvo.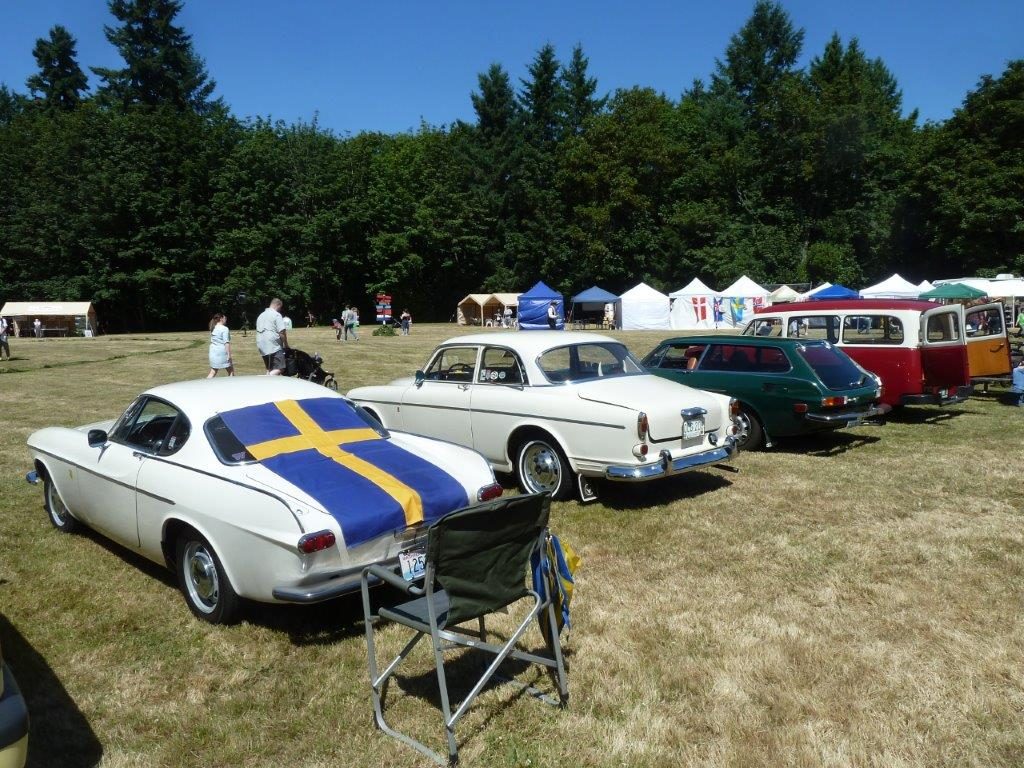 This was a fun time, since many former Swedish Volvo owners just loved to visit and see our old classic Volvos at this Scandinavian event.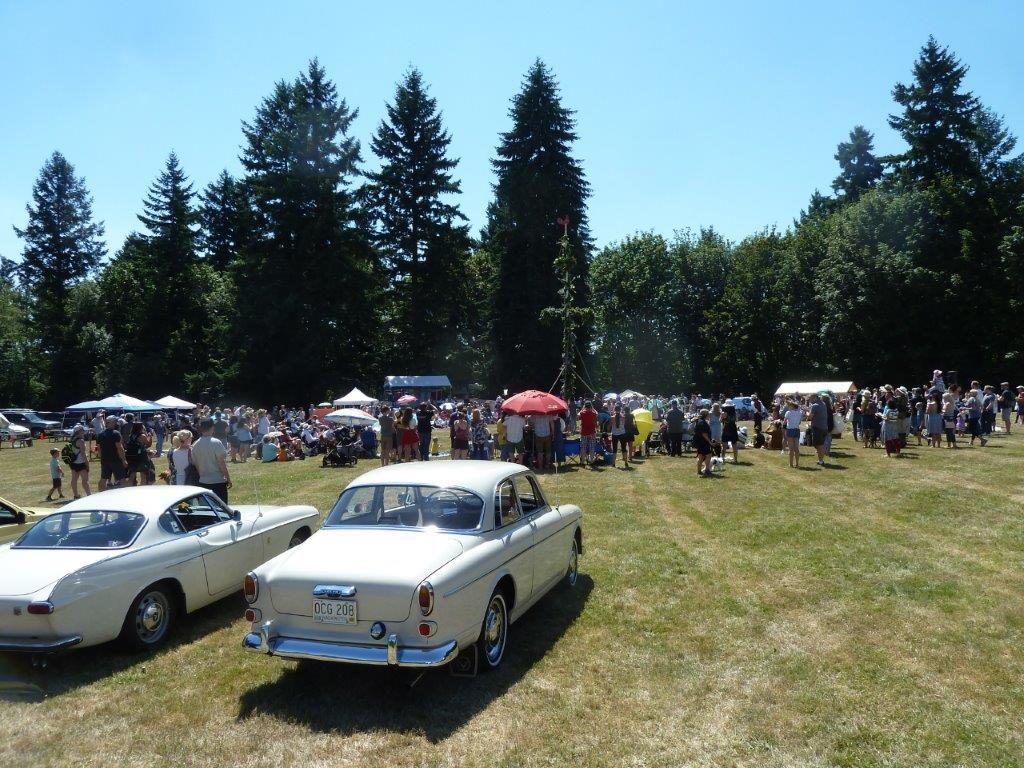 It was fun time to visit with them and hear their many Volvo stories about owning a early Volvo car in Sweden and the USA.
By Gary Ramstad